Come join us at the Friends of Roan Mountain 54th Annual Fall Naturalists Rally on the weekend of September 9 -11. The kid's are welcome too. There are fifteen "kid friendly" activities all weekend.
Adventure-All-Year: Fall Rally Kid's Schedule for Saturday, Sept 10
Click here for the one page Kid' Schedule for Saturday, Sept. 10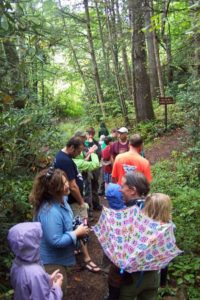 After you experience one of these Rally weekends, you will know why they are known as the "Best Value in Outdoor Education for the Whole Family."
Kid's will enjoy the variety of nature activities. And the parents will appreciate learning more about the natural world of Roan Mountain too.