There are more Adventures for you at the 52nd annual Friends of Roan Mountain Fall Naturalists' Rally – September 5-6-7, 2014.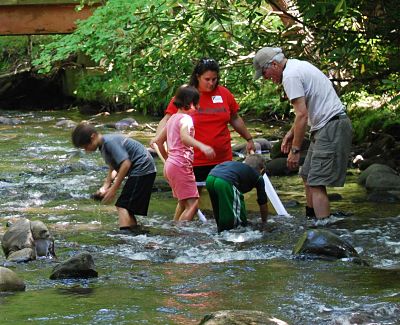 The Friends of Roan Mountain have three Naturalists' Rallies each year. The Spring Rally in April, The Winter Rally in February, and the Fall Rally in September.
The spring and fall rallies feature a Friday evening meal and after dinner speaker. Saturday is a full day of hikes, walks, strolls, and other nature study activities. Some are easy, some moderate, some strenuous and some are "kid friendly".
Here is the link to the website: Friends of Roan Mountain .org.
Here is the link to the full schedule and registration.
 Most of the "kid friendly" hikes are on Saturday, Sept 6. Here is an easy to follow kid's schedule:
 kids-version-fall-rally-schedule-2014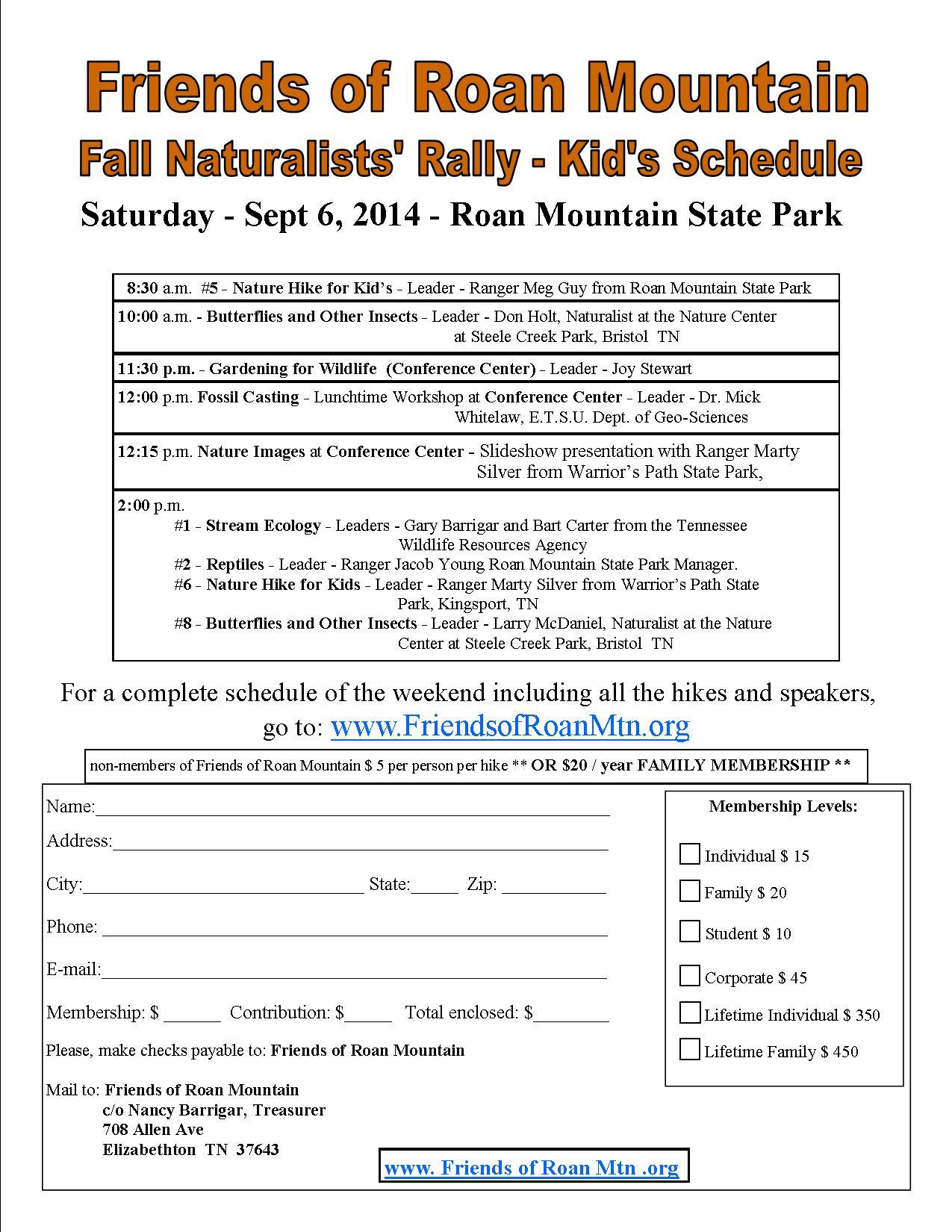 Of course, when you have question about the kid's version or the full schedule ask me in an email: Ken@XtremeRoanAdventures.org
or try the 'Speak Pipe' button  to leave me a voice mail. Click on the  "Ask your question here" button above.
Thanks,
'see you on the mountain.
Ken