Podcast: Play in new window | Download (971.6KB)
Xtreme Roan Adventures
at Roan Mountain State Park

Adventure Leader, Ranger Meg Guy, shows some of the Parks favorite reptiles.
Click here to go to the XRA Registration.
 Friday evening, July 25, is a free sample of Night Adventures.
Saturday is an all day circus of excitement for 'children of all ages".
Just take a look at this XRA schedule.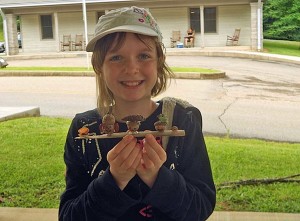 Nature crafts. and a whole porch full of Adventures! This is a great place for energy conserving Adventures.
And while the sites last, we have some tent sites available in the group camping area.
Free while they last. Send me an email: Ken@XtremeRoanAdventures.org