Live Birds of Prey Adventure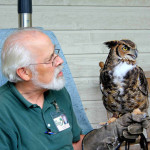 Get up close and personal with hawks, owls and vultures with the Live Birds of Prey Adventure!  Xtreme Roan Adventure Leader, Frank Read, will explain why these birds are important and need to be protected.
Frank is a Birds of Prey Specialist at the Bays Mountain Park in Kingsport, TN.  He and his feathered friends will be on the porch of the Roan Mountain State Park Conference Center during the lunch break activities.
This is a great learning experience for the whole family. Mom and Dad will learn as well as the Junior Adventurers.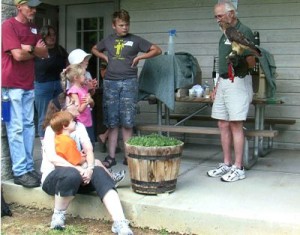 For a look at more Xtreme Roan Adventures see the schedule here.
Go here to down load your registration form (2 pages).