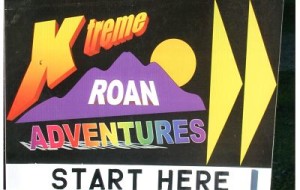 Hello Adventurers!
Several people have emailed and called with questions about the Xtreme Roan Adventures. That tells me that there are probably a lot more questions out there that haven't been asked yet. Here are some of the questions that have been asked: (Click her to listen to some more Questions and Answers on Roan Mountain Radio.com #015.)
Questions from New Adventurers:
Do we have to pay for each hike?
No. The Friday evening Adventures are free to everybody. All of the Saturday Adventures are included in the $4.00 fee.  This lets you to choose your Adventure and talk with the leader to be sure that the Adventurer is right for you.
Do we have to decide which hike when we sign up?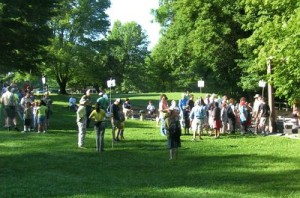 No.  The Adventure leaders will be available to answer your questions before each hike. They will be holding signs to help identify your Adventure. If you have any questions or concerns about how difficult or wet or Xtreme the Adventure will be, this is your chance to ask the leader. If it doesn't sound like what you are looking for, then go ask about another Adventure. We want this to be an enjoyable learning and fun outdoors Adventure for everybody.
Do I (mother) have to go with them on the hikes?
Yes. A responsible adult must accompany the kids. The leaders will be teaching and exploring and leading the group. They will not be able to watch all the kids at all times.
Do the adults have to pay too?
Yes.  Each person pays the same amount.
Xtreme Roan Adventures – Schedule
Xtreme Roan Adventures – Adventure Map
Xtreme Roan Adventures – Registration