Here are two great ideas for a Roan Mountain Christmas: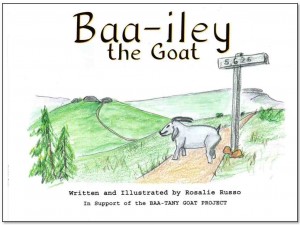 The Baa-iley the Goat book would bake a great Christmas gift for a little Adventurer. This book helps to support the Baa-tany Goat Project. The Baa-tany Goat Project is the effort to preserve and restore the Grassy Balds by using Angora goats in the summer to stop the invasive blackberries from taking over.
Go here to order yous today: http://www.mountaintrailpress.com/

or go by the Roan Mountain State Park Visitor's Center Gift Shop (423) 772-3303,
or email me, Ken@XtremeRoanAdventures.org
---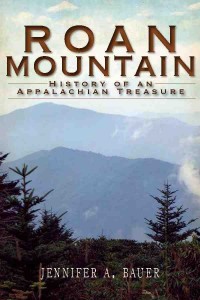 For more Adventure, this is the best book on all of Roan Mountain. Jennifer Bauer's Roan Mountain: History of an Appalachian Treasure is the most complete book on the Roan. She has been actively studying and writing about the Roan since she was a little girl. This is a great resource for any Adventurer.
Get your copy at the Roan Mountain State Park Visitor's Center Gift Shop (423) 772-3303
or email me, Ken@XtremeRoanAdventures.org
---